DIY Vintage Button Bracelet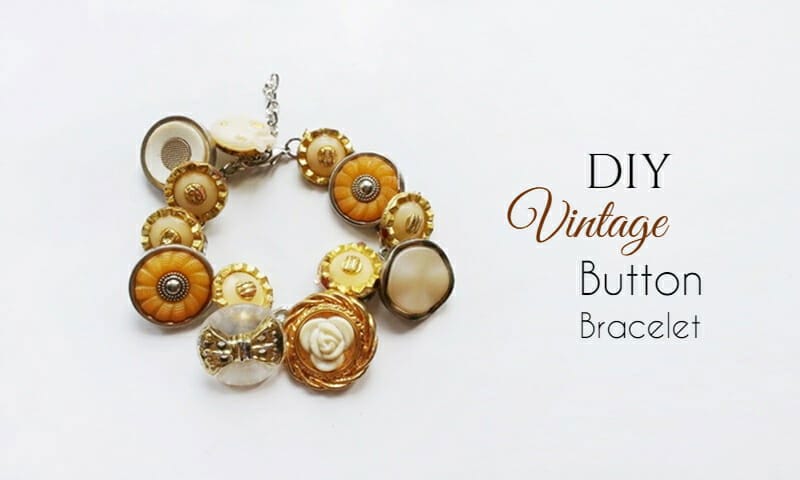 Make a Bracelet from Buttons!
I bought a packet of leftover buttons from a local craft store and I was so excited about it! I was super surprised to find out a number of beautiful vintage buttons. after gathering all the buttons I made a list of all the things that I want to make using these beauties!
Supplies:
Jewelry chain

Vintage buttons

Craft pliers

Jump rings

Jewelry closure
Instructions: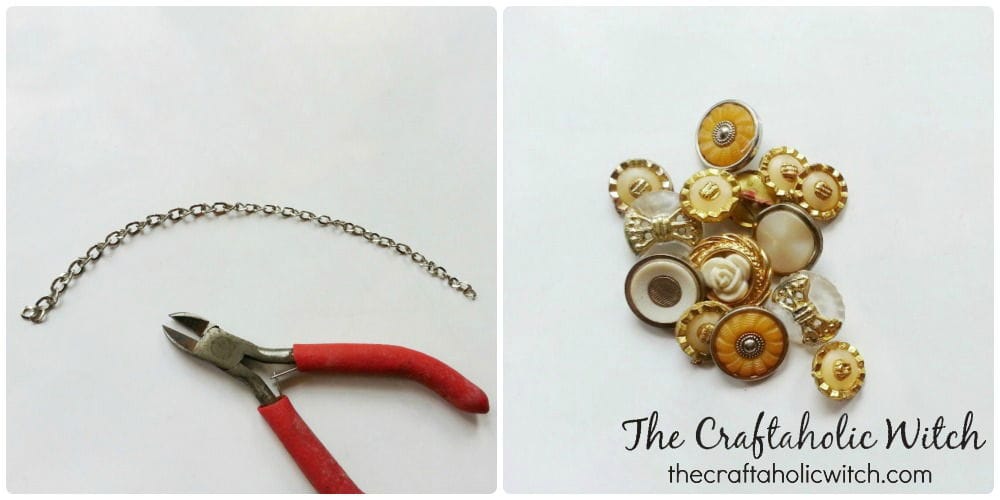 Measure and cut a piece of chain according to your bracelet size. Keep 2 cm extra. Vintage buttons usually have a loop at the back, this will make it easier to create our bracelet. Select enough vintage buttons to make the bracelet.
Take a button and a jump ring. Use the jump ring to attach the button with the with the chain. Leave 2 chain rings from any one side and attach the jump with the 3rd chain ring. Insert the button's ring into the jump ring.
Skip 2 chain rings after attaching each button to the chain. Keep attaching buttons with the chain using jump rings until the bracelet reaches its required size. Attach a closure on any one side. I used lobster claw. There, done!
A fun , easy and vintage handcrafted bracelet in just 10 minutes!
Enjoy!