Significance of Daily Planning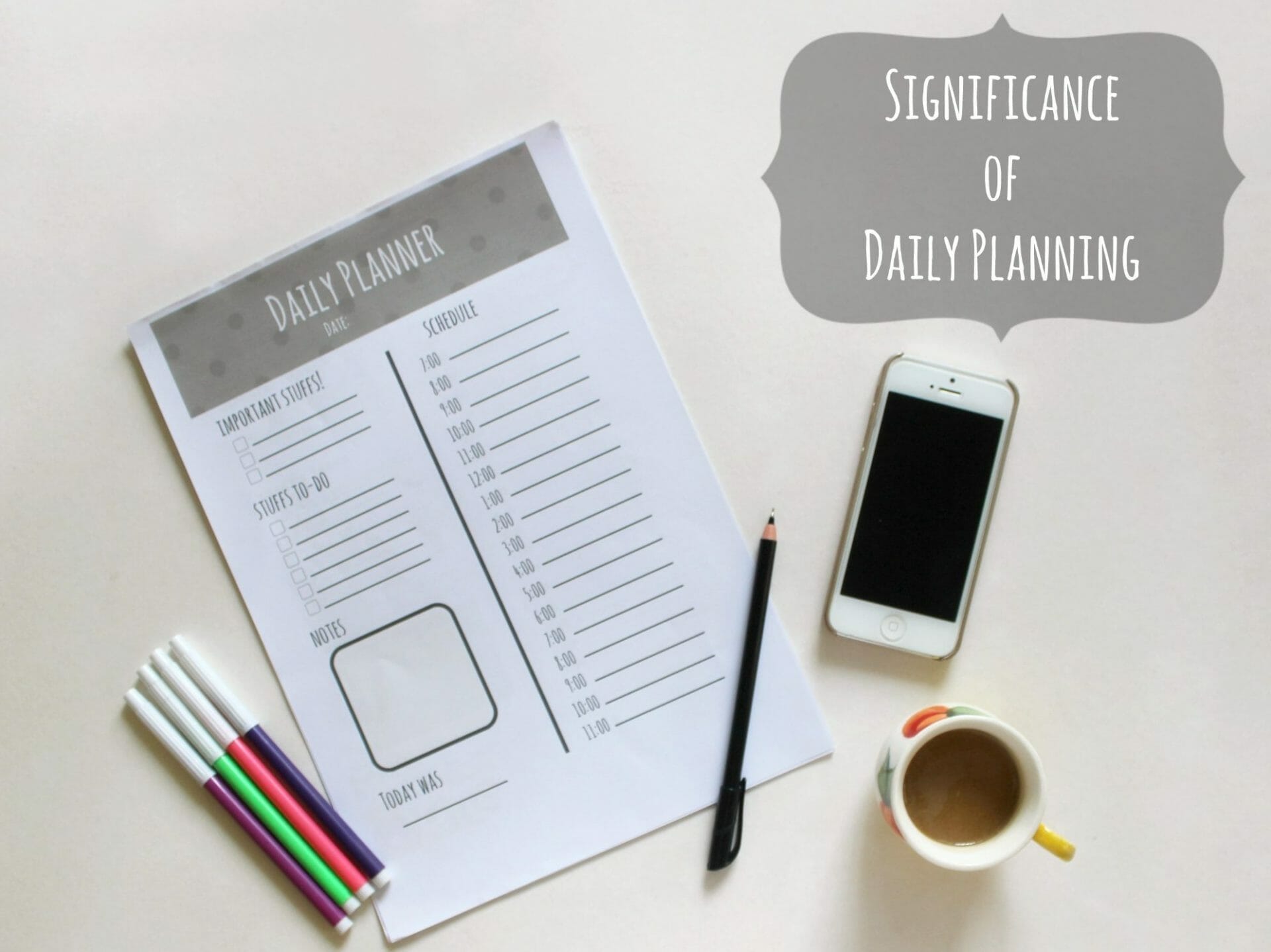 We all have daily chores and important tasks to complete everyday, some days it becomes so difficult that it makes us panic. But do you believe that daily planning can help you to so much, in so little time? Well I do believe. I've been keeping up with this habit since 2012 and still adoring it.
A friend of mine once told me that she also has a small note book for her daily plans but she keeps it hidden. Her friends would make fun of her for keeping a daily planner, so she had to keep it a secret. Anyways, I told her that I wouldn't care what others think about my habit of keeping a daily planner as long as it's effective and useful to me. What we do every day might seem unimportant or ordinary but remember that small achievements can lead to big achievements. 
Here are 7 important reasons of keeping a daily planner –
Less stress: Write down your tasks for the next day before going to sleep. In that way you can sleep tight without any stress, thought slight changes might happen but not to worry about that.
Less forgetting: As you have every task written and planned there's lower possibility of forgetting. Check and cross check your to-do list to make sure that you've covered all.
Knowing what to do: You know exactly what to do and when to do it. 
Prepare for obstacles: As you already know your chores and tasks you can also reckon some probable obstacle and prepare yourself for them.
Staying om track, managing time: Keeping a daily planner helps you to stay on track and manage time smartly. You can work out things easily, 
Increase Productivity: The 5 importance above surely can increase your productivity and make it easier for you to achieve your goals every day.
Joy!: The joy of task completion at the end of the day.
So, if you haven't started using a daily planner or if someone makes fun of it, show them these important reasons. For a quick and fun start I've created these 5 daily planners for you! Check them out. 
I
I hope this article inspires you to use a daily planner and don't forget to download the free printable daily planners.
Here are the pdf files for each daily planner sheets – 
Have a great day, every day!