For girls like me, too lazy to do their hair, well… hairstyling in the morning can be really struggling. Making a typical hair bun takes a few seconds but sparing a few more minutes can transform that typical hair bun into a smart and stylish one. So, I've gathered these 8 beautiful yet easy to do hair updos from super creative blogs and websites. These hair updo's look so chic and perfect for lazy and busy girls!
Have a look at these hair updo tutorials and make sure to follow the bloggers if you like their ideas.
Get creative and get rid of typical hair updos!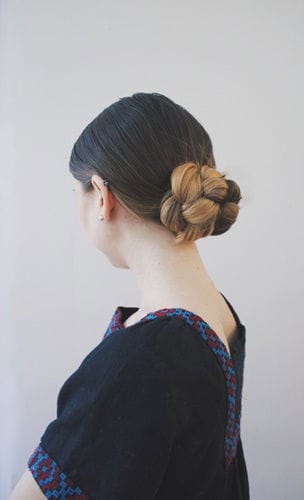 Slicked Back Bun from Breakfast at Vogue
Low Bun with Crisscross from Inspired by This
Messy Upside Down French Braid Bun from The Merry Thought
Twisted Flip Bun from Popular Haircuts
Braided Updo from The Fund by Zulily
Simple Chignon from Lulus
The Infinity Bun from The Beauty Department
Elegant Low Chignon from Ashley Brooke